Below you will find an article talking about how Honest Company and Earths Best two of the most popular baby formulas in America are being sued and accused of not actually being organic. This is something we at Organic Start have been talking about for a long time, warning parents of such non-organic formulas on the market.
If you haven't changed your babies formula to one of our German formulas, I hope this lawsuit will give you the push for a better, healthier and real formula for your baby. If you have a loved one that is currently feeding baby formula, please share this with them and tell them to switch to Hipp, Holle, or Lebesnwert. Luckily you can buy these German formulas that are truly organic here at Organic Start. Click here to look through all our formula products.
If you have any questions, or aren't sure what to choose, send us an email here, we can help!
Click here to buy Holle Formula.
Click here to buy HiPP Formula.
Click here to buy Lebenswert Formula.
Two Infant formula makers accused of labeling products organic.
Formulas by the Honest Co. and Earth's Best contain violations of USDA organic standards
04/26/2016 | ConsumerAffairs | By Sarah D. Young

Sarah D. Young has been a columnist for a blog aimed at Millennials and has also worked in early childhood education and has been a reading tutor to at-risk youth. Read Full Bio→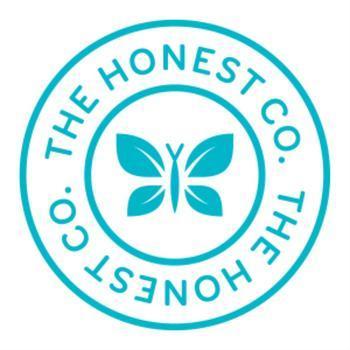 New mothers are often highly concerned with what goes into their child's body, and buying organic products can be one way to help assuage that concern. But some companies' baby and toddler-focused products may not be as organic as their labels claim.
Two infant formula makers are being accused of falsely labeling products as "organic." The Organic Consumers Association (OCA) has filed suit against the Hain Celestial Group (owner of the Earth's Best formula brand) and The Honest Co.
The companies are accused of labeling certain "organic" products that contain ingredients prohibited under the Organic Food Production Act of 1990 (OPPA).
Violates USDA standards
Eleven substances not deemed organic by federal law were found in The Honest Co.'s Premium Infant Formula. Over half of the 48 ingredients in Hain Celestial's Earth's Best Organic Infant Formula violate USDA Organic Standards. Non-organic ingredients were also found in other Earth's Best products (including Organic Infant Formula, Organic Soy Infant Formula, Organic Sensitivity Infant Formula, and Organic Toddler Formula).
The OCA's international director, Ronnie Cummins, says it's an especially fitting time to call out the violation of USDA organic standards, as leaders of the organic industry are meeting this week at the Spring National Organic Standards Board (NOSB) to discuss organic standards.
"No one is more concerned about food labels and ingredients than new mothers responsible for feeding infants whose immune systems and brain development are so underdeveloped and vulnerable," Cummins said in a statement, adding that mothers rely on truthful labeling.
The consumer advocacy group says the goal of the lawsuit is to force the two companies to either comply with USDA organic standards or stop calling their products "organic."
Approved methods
What is and isn't "organic" has been a contentious issue lately. According to the USDA, the labeling term should indicate that the food has been produced through approved methods.
The agency states that cultural, biological, and mechanical practices that "promote ecological balance and conserve biodiversity" should apply to a product before it's labeled organic.